Hello guys! Are planning for a memorable Kolkata trip and looking for the best places to visit in the city of joy?. So, you are on the right platform!. Yes, in this guide I am going to give a complete travel guide for those who are going to visit a Kolkata for the first time.
Kolkata is the capital of the Indian state West Bengal besides it is named as the city of joy. If you really want to visit this, it will be a memorable trip to you. if you visit the below notice places in Kolkata.
Let see the list of most of the tourist's visitable places in the city of joy.
1. Birla Mandir, Kolkata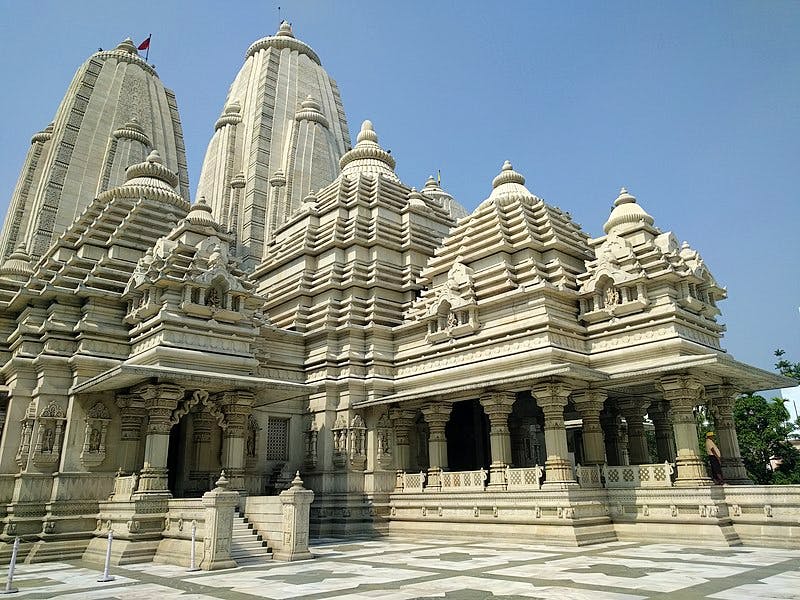 The Birla Mandir in Kolkata is a Hindu temple and dedicated to Lord Krishna and Radha. It is located on Asutosh Chowdhury Avenue, Ballygunge. The construction of the temple started in 1970 and it took 26 years of time to finish the entire structure. Birla Mandir is also known as Laxmi Narayan Mandir and it was built by the industrialist Birla family.
If you want to visit the temple, it will be open in the morning from 5.30 AM to 11 AM. Besides, If you are unable to visit at that time, you can visit in the evening from 4.30 pm to 9 pm. Most of the devotees will come from far away places to pay their respect to the deities on the birthday of Krishna.
The main temple was arranged with deities Krishna and Radha statues. If you observe the left side of the temple shikar,  is the goddess Durga. The right side of the temple houses shiva.
The nearest metro station of  Birla Mandhir is Jatin das park and VIP Bazaar. it is 6 km from Dumkum or Kolkata airport. Apart from these buses, trams, taxis, and also hotels are available for you. You can visit this even with your family because everything is available there for you.
2. Ecotourism Park, Kolkata
The Ecotourism park(Prakriti Tirtha) is an urban park new town, Kolkata. It is the hugest park in India with a 480acre plot and a 104-acre waterbody with an island in the middle. The chief minister of West Bengal, Mamata Benerjee has conceptualized this park in July 2011. Besides, in this park, the copy of seven wonders of the world is also constructed for the visitors.
The Eco-park has been divided into three biggest parts.
 Three parts of  Eco-park
1. Ecological zones like a wetland, gross land, and urban forest
This zone consisting of the Visitor Center, Restaurants, Food courts, Urban Museum, Crafts Haat, Seven Wonders.
2. Theme gardens and open spaces
The North Theme Area  Contained Maidan, Amphitheatre, children's play area, Chinese garden, formal garden, Bonsai garden, Cactus walk, Butterfly garden, heliconia garden, and mist house and bamboo garden.
The south Theme Area contained a Play area, tea plantation, Water garden, and utility area.
3. The urban recreational spaces( lake zone)
This area connects with island, Bengali restaurant, a Sculpture court, Lakefront Promenade, Wildflower meadows.
Apart from this, it has other subparts. Besides, this park has a future plane to develop an eco-resort in a public-private partnership.
The Eco-park will have different areas for different gardenings like wildflower meadows, a bamboo garden, grasslands, tree garden, bonsai garden, tea garden, and, more.
This is located  10 km away from the international airport, Kolkata and well connected with VIP road and EM Bypass. Besides the bus facility is available for all the visitor from Ulta Danga, Baguiati, Kolkata airport,  and Salt Lake.
Ecotourism park  will open in the summer  Timings
Tuesday to Saturday from 2: 30 pm to 8:30 pm
Sunday and holidays from  12 noon to 8:3pm
Tuesday to Saturday from 12 noon to 7:30 pm
Sunday and holidays from 11 Am to 7:30 pm
Monday will be close and the entry charge is 30 RS.
I am sure guys, you will definitely like this place after a visit.
3. Tajpur Beach, Kolkata
Tajpur is placed in Purba Medinipur in the West Bengal on the shore of the Bay of Bengal. It is set between Mandharmani and Shankar Pur is 172.5km via NH16 and NH11B from the state capital, Kolkata. Further, t  Tajpur beach is clean and homes to numerous red crabs. The central government and government of West Bengal was decided to build the Tajpur in the area.
There are a number of fish ponds in the area.  Because Tajpur has around 1400 acres of land dedicated to pisciculture. Tajpur located under Contai subdivision Area. Besides, there are traveling facilities available for tourists.  You can travel on the train or bus and car also.
The nearest railway station is Contai Howrah Digha railways and the airport is Kolkata. Moreover, there are multiple busses available towards Digha via Balisai.
There are several adventure sports available for visitors like snorkeling, parasailing, coastal biking, water zorbing, fishing, and boating. So you can try any one of these. Besides, there are lots of fish farming, ponds, and fisherman villages around the Tajpur beach. Moreover, everything is available for the tourists and everyone can enjoy that nature.
4.Indian museum
The Indian Museum is the largest and oldest museum in India is founded in1818 at the cradle of Asiatic of Bengal. It is a multipurpose museum. And has rare collections of antiques, armour, and ornaments, fossils, skeletons, mummies, and Mughal paints.
The museum is known by three different names like the Asiatic society museum, the imperial museum. Further, Later it became Indian museum Kolkata.
It has six sections with thirty-five galleries of cultural and scientific artifacts specifically Indian art, archaeology, anthropology, geology, and economic botany. So you can watch all the historical things and learn about their history if you once visit them.
5. Botanical Garden, Kolkata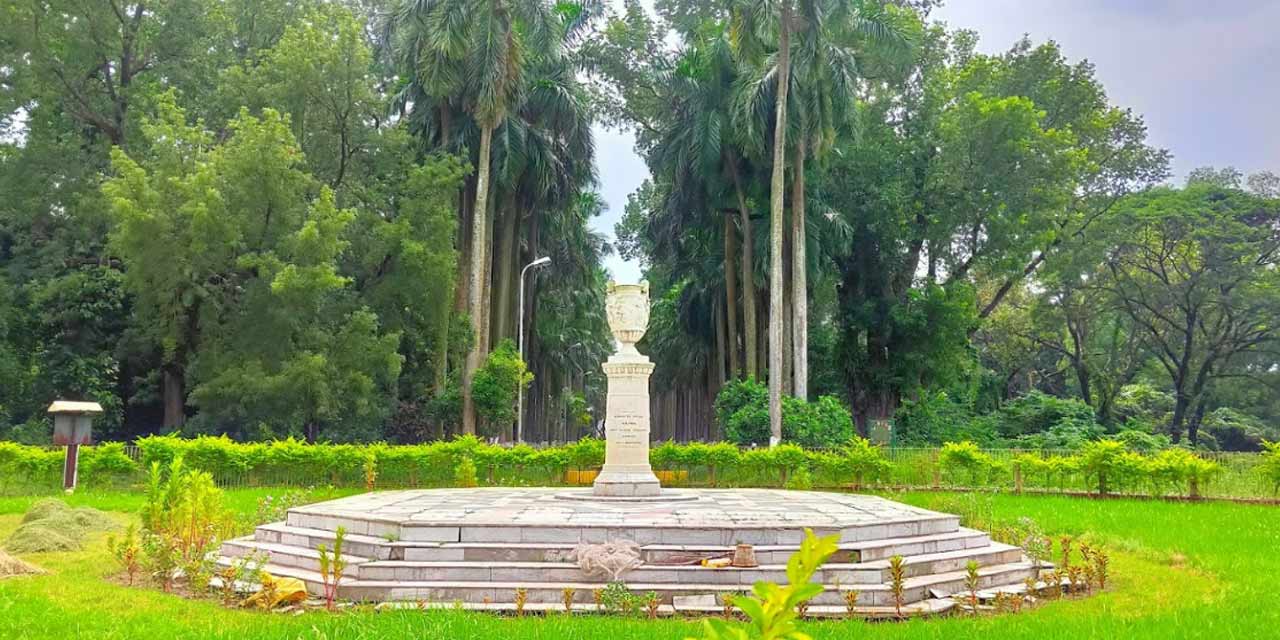 The Acharya Jagadish Chandra Bose Indian Botanic Garden was founded in 1787 by Colonel Robert Kyd, an army officer of the British East India Company. Also, This garden is named as Indian botanic garden and Calcutta botanic garden. The purpose of this garden is to identifying new plants of commercial values.  Such as teak and growing spices for trade.
The garden exhibits a variety of rare plants over the 12000 specimens spread over 109 hectares.  Furthermore, in this garden, many kinds of plants have been cultivated for scientific observation.
The special attraction of the garden is The Great Banyan, an enormous banyan tree. Besides, you can see the animals inside the garden include the jackal, and the Indian fox also. Moreover, there are a large number of snakes in the garden. So this is the best place for the beautiful nature with a variety of plants, animals.
Conclusion!
Above all places are the most attractive spots in Kolkata. I hope you like these places after a visit. You can enjoy every moment at that place by playing games with your family, friends, kids. Moreover, no need to worry about the facilities. Because everything is available there for all tourists. So, I am sure guys, you will definitely enjoy the trip. Hence, it will become the most memorable trip for you.