Do you know the benefits of a good night's sleep are endless?. Yes, numerous benefits associated with good sleep. Even though a significant number of people not getting enough sleep on a regular basis due to many problems. But, according to the American sleep research society, every adult should sleep at least 7 hours per night. Although, many people are not getting recommended hours of sleep every night.
The under 7-hour of sleep causes many diseases. Such as weight gain and obesity, diabetes, depression, heart problems, high blood pressure, and strokes. Besides, it will affect your immune system.
So, for those who are suffering from stress and sleeping problems, many medical experts are suggesting listening to music before going to bed or during your meditation to get relaxation and good sleep.
For this, we have listed the best sleep and relaxation Apps to send you into dreamland happily.
Sleep Cycle App
The sleep cycle is used to relax and monitor your sleep patterns detailed from bedtime until you wakeup. Track your sleep using your phone and start your day with an intelligent alarm clock and sleep tracker. Furthermore, it has a unique design, it will wake you up only when you are in a light sleep phase. It is a natural way to start your day happily. So get it and learn about your sleep patterns with detailed analysis. Relax with a good night's sleep.
Pzizz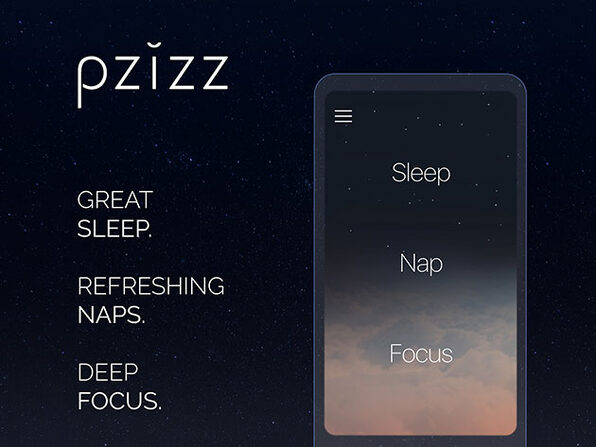 Pzizz is another sleep app that will help to send you into a dreamland fastly with a combination of soothing sounds, voiceover, music. Besides, it makes you wake you up with a refreshed feeling in the morning.
If you want to sleep better every night or want to get incredible naps during a day.  So, this is the App to satisfy you with a good night's sleep and relaxation. Just you have put a headset or earbuds to listen to Pzizz and fall into a deep sleep without any annoyance.
Headspace
Are you suffering from stress and insomnia?. So Headspace will help to teach you how to get meditate every day to overcome stress, anxiety.insomnia, and more in its App. A few minutes of meditation will change your day. Meditation has been helping people to stress less, focus more, and even sleep better. If you have a Headspace App that will guide how to meditate a few minutes a day to improve your health and work productivity. Besides, it will help you to get good sleep at night.
Noisli
Noisli is another best relaxation App. It will help you to create an inspiring atmosphere with different background sounds. Besides, it allows you to mix all the sounds to create a perfect environment as you like. It has nearly 28 various sounds, that you can play either individually or mixed with each other. Noisli background sounds will help you to boost your motivation, to think creatively, improve your focus and productivity while you work or study.
 Calm
Calm is also one of the leading Apps for better sleep and meditation. Moreover, it will work as Headspace to teach how to overcome and anxiety with its guidelines. Also, teach the best tricks and techniques for better sleep, health, and fitness. You can boost your creativity, better sleep,  Relaxation, and work productivity by following its guidelines on meditation, soothing music, and bedtime stories.
10% Happier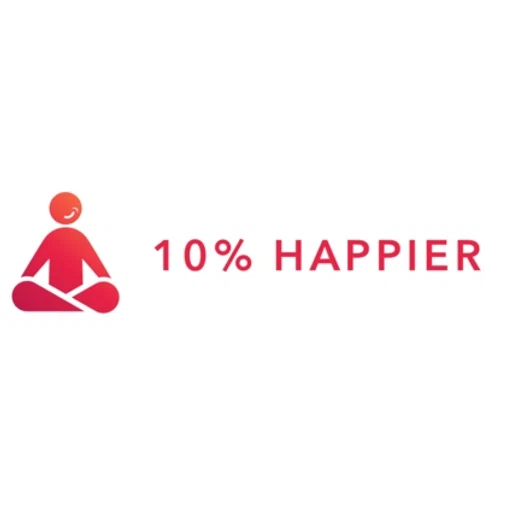 If you really want to get sleep well every night and want to avoid all the worries, stresses from your life?. So, Ten percent happier is there for you to make you relief from all the stress and help you to get a happy sleep every night. Besides, it guides you to meditate for this it has 500+ meditation-videos, talks, sleep content on its library. An asleep section filled with relaxing meditations that make you easy to fall into slumber fastly without any annoyance.
Relax Melodies
Relax melodies are designed to say goodbye to insomnia. Yes, it is helping nearly 35 million of insomnia people to get a full night sleep with its amazing melodies. If you have suffered from insomnia from along time?. So, Relax melodies help you to get a full night happy sleep and reduces your sleeping problem gradually with its melodies and sounds.
Sleepiest
Sleepiest is also a Sleep App that will help you to fall into dreamland without any worries, disturbances. Everyone needs to know about this App if you are troubling to get a good night's sleep. You are nothing to do for a full night's sleep.  Just you have to download the app and select soothing sounds, stories, meditations for its library. That will help you to get relaxation as well as good sleep.
Conclusion!
If you are suffering from insomnia and stress, this article will definitely help you to overcome them. There are lots of benefits associated with a good night's sleep. But, most people don't get recommended hours of sleep and suffering from insomnia due to stress, tensions, troubles, anxiety, and more.
However, there are many Apps to overcome all these problems. But,  I recommended the best sleeping and relaxation Apps of them. I  hope all the suggested apps will help you to get a night of better sleep and relief from all the unwanted stress. So, choose your best one from above as well as you have to spend a few minutes of time every day to meditate, that will change your whole day.